BYMY bring you edgy unique and edgy silk scarves that are humorous, inspired and bold. 
We love colour and creating unique and unusual prints. Our scarves are easily recognisable with their bold colour palettes and attention to detail.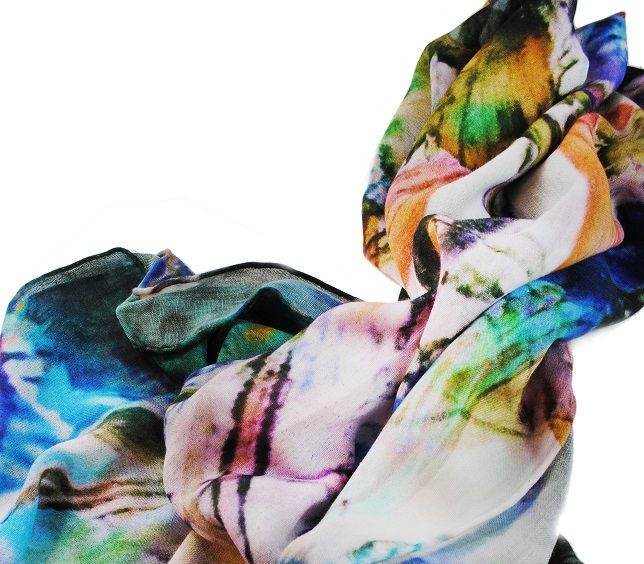 Inspired by a love of gemstones and crystals our first collection features unusual clashing print inspirations and bright colours. All our scarves are different shapes and vary in types of silk from chiffon, twill to satin. 
Each pattern is drawn by hand and we discuss how we would like it drape on the silk and which quality of silk is best for each individual print. We then digitally recreate the print and even make different versions of the print for different shaped scarves. We then sample each scarf on different qualities and shapes so we can best see which combination is the best.